Business management to improve its efficiency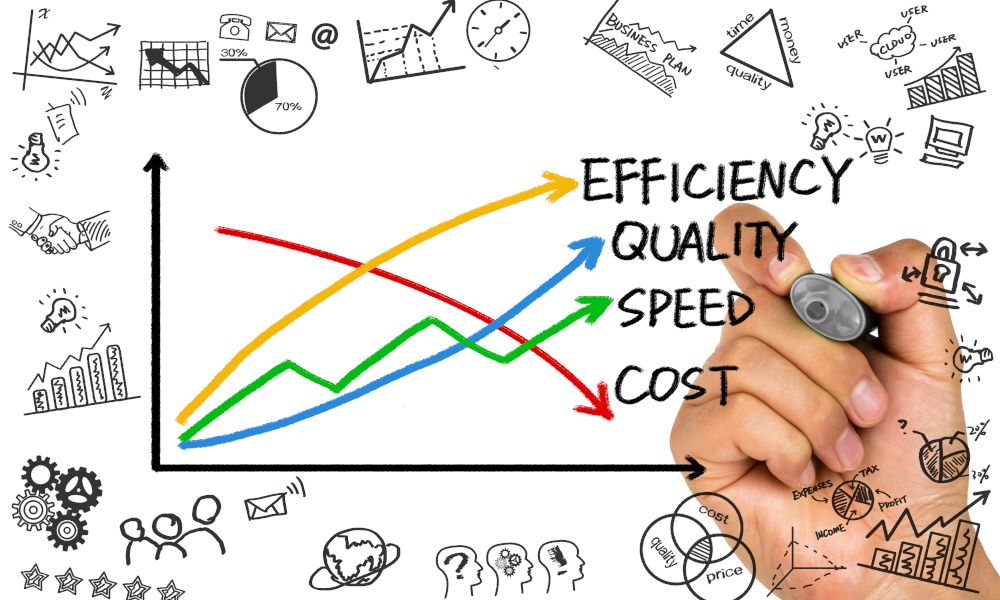 Business management to improve its efficiency
Business management plays a crucial role in improving the efficiency and productivity of an organization. Effective management practices can lead to streamlined operations, increased profitability, and a motivated workforce. In this article, we will explore various strategies and techniques that can be implemented to enhance business management and drive efficiency.
One fundamental aspect of efficient business management is strategic planning. Setting clear goals and objectives allows managers to align their resources and efforts towards achieving specific outcomes. By defining a vision and creating a roadmap, organizations can focus their activities on activities that generate the most value and contribute to overall success.
In addition to strategic planning, effective communication is vital for efficient business management. Establishing open channels of communication ensures that information flows smoothly across all levels of the organization. Managers should encourage transparent and frequent communication, both vertically and horizontally, to avoid misunderstandings, promote collaboration, and keep everyone informed about the organization's goals and progress.
Delegation is another key factor in improving efficiency. Managers should delegate tasks and responsibilities to competent individuals within the organization. Delegating not only frees up the manager's time for more critical decision-making but also empowers employees, fostering a sense of ownership and accountability.
Proper delegation ensures that tasks are efficiently distributed, and the workload is balanced, leading to increased productivity.
To optimize efficiency, business managers must also prioritize continuous improvement. Implementing processes such as Lean Management or Six Sigma can help identify inefficiencies, eliminate waste, and streamline operations. These methodologies focus on eliminating non-value-added activities, reducing defects, and improving overall quality.
By embracing a culture of continuous improvement, organizations can remain agile, adaptable, and ahead of the competition.
Efficient business management also involves effective resource allocation. Managers must analyze and allocate resources, including human capital, finances, and technology, in a way that maximizes their utilization and minimizes waste. This requires careful planning, monitoring, and adjusting resources as needed to ensure optimal efficiency and effectiveness.
Moreover, fostering a positive work environment is crucial for enhancing efficiency. Managers should prioritize employee engagement, job satisfaction, and work-life balance. A motivated and happy workforce tends to be more productive, innovative, and committed to the organization's success.
Encouraging teamwork, recognizing achievements, and providing opportunities for professional growth can significantly impact employee morale and, consequently, overall efficiency.
Additionally, leveraging technology can greatly improve business management efficiency. Automation and digital tools can streamline processes, reduce manual errors, and enhance data analysis and decision-making. Implementing enterprise resource planning (ERP) systems, project management software, or customer relationship management (CRM) tools can significantly optimize operations, allowing managers to make informed decisions based on accurate and real-time information.
Lastly, effective business management requires a focus on performance measurement and monitoring. Managers must establish key performance indicators (KPIs) and regularly track and evaluate progress towards these goals. This enables them to identify areas for improvement, recognize successes, and make data-driven decisions.
By establishing a culture of performance management, organizations can continuously assess their efficiency and take corrective actions when necessary.
In conclusion, efficient business management is essential for organizational success. By implementing strategies such as strategic planning, effective communication, delegation, continuous improvement, resource allocation, fostering a positive work environment, leveraging technology, and performance measurement, managers can enhance efficiency and drive the organization towards its goals. It is a continuous process that requires adaptability, innovation, and a commitment to excellence.
Ultimately, efficient business management leads to increased productivity, profitability, and sustainable growth in today's competitive business landscape.