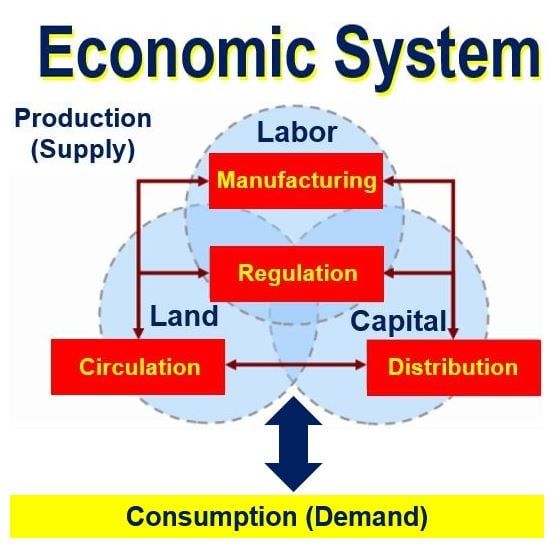 Economic systems
Economic systems are the backbone of any society, shaping how resources are allocated, wealth is generated, and goods and services are produced and distributed. These systems determine the structure and functioning of economies, influencing the overall well-being and prosperity of nations.
One prominent economic system is capitalism, characterized by private ownership of resources and means of production. In a capitalist system, individuals and businesses engage in market transactions, driven by the pursuit of profit. The free market plays a central role, with supply and demand dynamics determining prices and resource allocation.
Capitalism encourages competition, innovation, and entrepreneurship, but it also has the potential to exacerbate income inequality and create economic disparities.
On the other end of the spectrum, socialism advocates for collective or state ownership of resources and the means of production. Under socialism, the government takes on a more active role in planning and controlling economic activities, aiming to ensure equal distribution of wealth and opportunities. The focus is often on meeting basic needs and providing essential services to all members of society.
While socialism aims to promote social equity, it can face challenges in terms of efficiency, incentive structures, and individual freedoms.
A mixed economy combines elements of both capitalism and socialism. Most modern economies fall into this category, recognizing the advantages of market mechanisms while also acknowledging the need for government intervention to address market failures and promote social welfare. Governments play a role in regulating industries, providing public goods, and implementing social safety nets.
Mixed economies strive to strike a balance between the efficiency of market forces and the equitable distribution of resources.
Another economic system is communism, which advocates for the abolition of private property and the establishment of a classless society. In theory, communism aims to create a stateless, moneyless, and egalitarian society, where resources are shared equally. However, achieving true communism has proven challenging in practice, often leading to authoritarian regimes and centralized control.
Communist systems have been implemented in a few countries, but their economic success and sustainability have varied significantly.
Additionally, there are various other economic systems, including feudalism, mercantilism, and planned economies. Feudalism, prevalent in medieval Europe, revolved around land ownership and the exchange of goods and services in a hierarchical society. Mercantilism, prominent in the 16th to 18th centuries, emphasized national wealth accumulation through trade and protectionist policies.
Planned economies, such as those found in command socialist countries, involve centralized economic planning and state control over resources and production.
The choice of an economic system has profound implications for a nation's development and its citizens' quality of life. Different systems prioritize different values, such as individual freedom, social justice, or economic growth. The effectiveness and sustainability of an economic system depend on various factors, including political stability, institutional frameworks, cultural norms, and technological advancements.
Economic systems continue to evolve and adapt to changing circumstances and societal needs. With the rise of globalization, digital technologies, and environmental challenges, there is an ongoing discussion about the future of economic systems. The quest for inclusive growth, sustainable development, and a fair distribution of resources remains at the forefront of economic debates worldwide.
In conclusion, economic systems are fundamental frameworks that shape how societies organize and allocate their resources. From capitalism to socialism, mixed economies to communism, each system carries its own advantages and challenges. The choice of an economic system is a critical decision for any nation, with far-reaching implications for its people's well-being and its overall prosperity.