Which media should be trusted?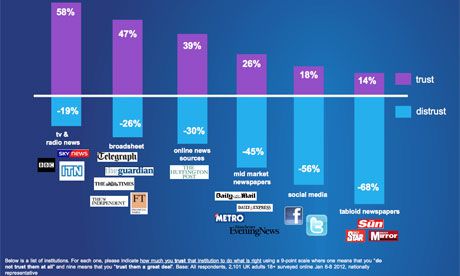 Which media should be trusted?
In today's digital age, where information is readily available at our fingertips, the question of which media sources can be trusted has become increasingly important. With the rise of social media and the proliferation of news outlets, it can be challenging to discern fact from fiction. In this article, we will explore the factors that can help determine which media sources are trustworthy.
First and foremost, credibility is a crucial factor when evaluating media outlets. Trustworthy sources are typically well-established and have a history of accurate reporting. They adhere to journalistic standards and ethics, ensuring that their information is verified and fact-checked before publication.
Reputable newspapers, such as The New York Times, The Washington Post, and The Guardian, have long been recognized for their rigorous reporting practices.
Transparency is another key aspect of trustworthy media. Reliable sources clearly disclose their ownership, funding sources, and potential conflicts of interest. They have a commitment to providing unbiased information and avoid sensationalism or clickbait headlines.
Additionally, reputable media outlets often have a clear and accessible correction policy, acknowledging and rectifying any errors promptly.
Diverse perspectives and a commitment to balance are also indicators of trustworthy media. Reliable sources strive to present a range of viewpoints and avoid overt bias. They provide a platform for a variety of voices, allowing readers to form their own opinions based on well-rounded information.
Biased reporting, on the other hand, tends to cherry-pick facts and present them in a way that aligns with a particular agenda or narrative.
Accuracy and thoroughness are critical when evaluating media trustworthiness. Trustworthy sources take the time to gather comprehensive information from multiple sources before publishing a story. They attribute their information to credible sources and provide supporting evidence when necessary.
Journalists employed by reputable outlets adhere to a strict code of conduct and strive to ensure that their reporting is fair, accurate, and verified.
In the digital age, the spread of misinformation and fake news has become a significant concern. Trustworthy media outlets actively combat false information by engaging in fact-checking and debunking myths. They have dedicated teams and resources to verify the accuracy of claims and statements.
Additionally, reliable sources are cautious about amplifying unverified information and strive to correct any mistakes promptly.
Lastly, it is essential to be critical and discerning consumers of media. Even the most reputable sources can make mistakes, so it is crucial to cross-reference information and seek out multiple perspectives. Fact-checking organizations like Snopes and PolitiFact can be valuable resources for verifying claims.
Engaging in media literacy and staying informed about current events can help individuals develop a more discerning eye when consuming news.
In conclusion, determining which media sources can be trusted requires careful evaluation of credibility, transparency, balance, accuracy, and commitment to combat misinformation. Reputable outlets adhere to journalistic standards, present diverse perspectives, and prioritize accuracy. As consumers, it is our responsibility to be critical and discerning, verifying information and seeking out reliable sources.
By doing so, we can navigate the vast media landscape with greater confidence and make informed decisions based on accurate information.