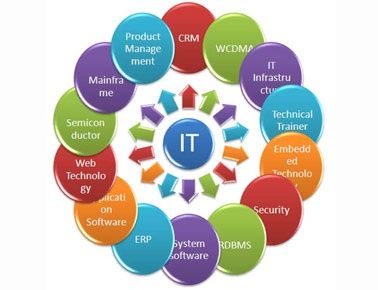 IT sector
The IT sector is a rapidly evolving industry that plays a critical role in our modern world. It encompasses a wide range of activities, including software development, hardware manufacturing, network management, cybersecurity, and data analysis. As technology continues to advance at a rapid pace, the demand for IT professionals is also increasing.
One of the key drivers behind the growth of the IT sector is the rise of the internet and the widespread adoption of digital technologies. The internet has revolutionized the way we communicate, work, and access information. It has created new opportunities for businesses to reach global markets and has facilitated the emergence of new industries and business models.
Software development is a major component of the IT sector. With the increasing reliance on software for various tasks, the demand for skilled software developers has skyrocketed. From mobile applications to complex enterprise systems, software developers are responsible for designing, coding, and maintaining the software that powers our digital world.
Hardware manufacturing is another important aspect of the IT sector. The production of computer components, devices, and networking equipment is a multi-billion dollar industry. As technology advances, hardware manufacturers are constantly striving to create faster, smaller, and more efficient devices to meet the demands of consumers and businesses.
Network management and cybersecurity are critical for ensuring the smooth operation and security of IT systems. With the increasing number of devices connected to the internet, the need for network administrators and cybersecurity experts has grown exponentially. These professionals are responsible for maintaining network infrastructure, monitoring network performance, and protecting systems from cyber threats.
Data analysis has emerged as a key area within the IT sector. With the vast amount of data generated every day, businesses are seeking ways to extract valuable insights from this data to drive decision-making and gain a competitive edge. Data analysts use statistical techniques and advanced algorithms to analyze and interpret data, helping organizations make informed business decisions.
The IT sector is known for its constant innovation and disruption. New technologies and trends are continually emerging, shaping the industry and creating new opportunities. Cloud computing, artificial intelligence, blockchain, and the Internet of Things (IoT) are some of the key trends that are transforming the IT sector and driving its growth.
However, the IT sector also faces challenges. Cybersecurity threats are becoming more sophisticated, requiring constant vigilance and investment in robust security measures. The rapid pace of technological change also means that IT professionals need to continually update their skills and knowledge to stay relevant in the industry.
In conclusion, the IT sector is a dynamic and rapidly evolving industry that is integral to our modern society. It encompasses a wide range of activities and offers numerous career opportunities. As technology continues to advance, the IT sector will continue to play a crucial role in driving innovation and shaping the future.